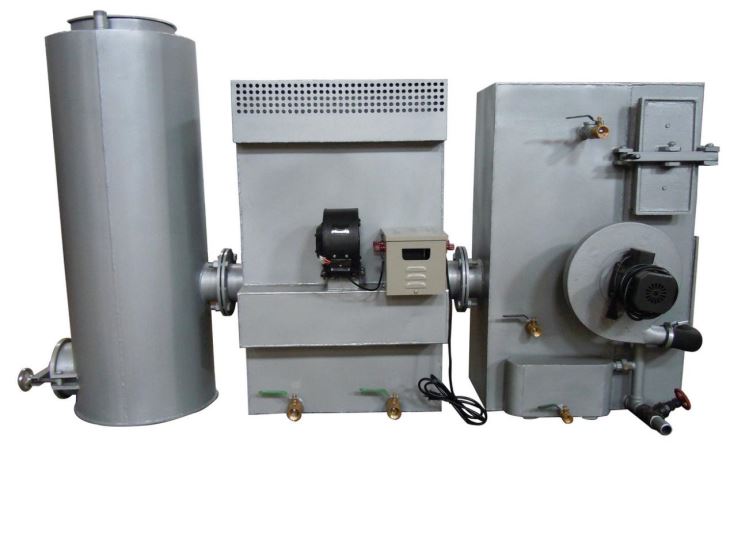 Add to Favorites
Share
Leaf Wood Gasifier
Payment

Origin

China Mainland

Minimum Order

5

Packing

Pieces
Product Detail
Leaves the gasifier is leaves after the compression molding of biomass pellet fuel as raw material, with air and water vapour as the gasification agent, manufactured gas, for the use of catering, stove, boiler and various kinds of heating furnace, alternative fuel with low price to the user to save a lot of cost.Biomass granule fuel gasification technology is the energy conversion process of biomass granule raw material in the hypoxia state.Biomass is generally composed of carbon, hydrogen, oxygen and other elements and ash composition, when they are lit, supply a small amount of air (oxygen), and take effective measures to control the reaction process, make carbon, hydrogen, carbon monoxide, methane, hydrogen and other combustible gases, most of the energy is transferred to the gas in the straw, that is the gasification process.


Features:

1. High energy efficiency, realize the energy saving energy of one-machine carbon gas production, and clean and even gas in the secondary product while meeting the energy demand of the system.

2. Low pollution.After the flue gas is removed, the internal circulation is used, and the direct discharge is also up to the emission standard in the second category of the country.

3. Continuous operation of the system, the tar is cracked in the high temperature zone in the furnace, and it will not block the pipe and keep the system running continuously.

3. Mechanization and automation.The data acquisition and control system can be carried out remotely and can monitor the state of the system in real time.
4
YRS
Qingdao Kexin New Energy Technology Co.,Ltd
China
Favorites