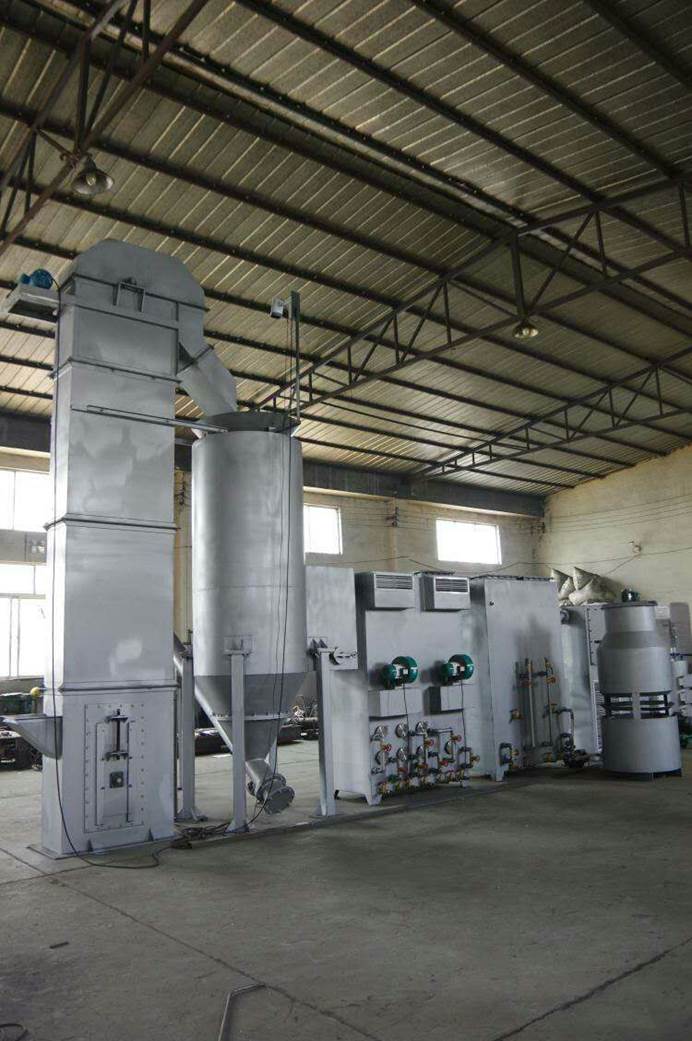 Add to Favorites
Share
500 Kw Biomass Gasifier Generation
Payment

Origin

China Mainland

Minimum Order

5

Packing

Pieces
Product Detail
Biomass gasification power generation system is composed of biomass gasifier and generator set.

1. Introduction to the equipment process of biomass gasifier

Biomass gasifier equipment includes: feeding system, gasification system and control system.Raw material raw material (raw material moisture content is less than 15%) is sent to the reaction chamber by automatic feeding device. The raw material generates combustible gas under high temperature.

The main advantage of the gasifier is that there is no tar and no sewage in the process of gasification. The combustible gas produced can be directly used in various thermal furnace kilns without the need of complicated water treatment equipment.The components of combustible gases include CO, H2 and CH4, and the heat value of the gas can reach 1200-1500Kcal/Nm3.

Second, the purpose

1. High temperature combustible gas is suitable for continuous heating of various thermal furnaces and boilers in chemical, metallurgical and ceramic industries;

2. Applicable to boilers and thermal oil furnaces.Combustible gas can be separately heated or mixed with coal for heating.

3. Construction of large and medium-sized biomass gas power stations.It is suitable for power generation of internal combustion engine and steam turbine.

Iii. Product advantages:

The biomass gasifier equipment produced by our company is the advanced equipment in the domestic market, and adopts unique gasification technology, which is also the first in China.Compared with existing products, production is more environmentally friendly, more stable, more advanced, and more economical.The production of combustible gas is clean, high in utilization, easy to transport and easy to burn.

In environmental protection, the whole equipment operation process does not have any sewage to produce, completely avoid secondary pollution to water;There is no black smoke emission during the whole production process, and the emission of flue gas is strictly adhered to the national standard.

The application of biomass gas in power generation

1. Biomass combustible gas auxiliary internal combustion engine generator set

2. Biomass combustible gas matching boilers + steam turbine generator sets

Select according to customer requirements.

Introduction of internal combustion generating set

Internal combustion engine generator set is the special material low calorific value gas and development of a system that is composed of internal combustion engine at low speed and high efficiency generator set, characterized by low speed, stable operation, low requirement to the gas, can run for a long time.

Vi. Characteristics and advantages of internal combustion engine generator set

1) domestic or imported control systems can be used to adapt to the ever-changing gas generation.Ensure output power is stable and continuous.

2) there is no need for secondary pressure of gas, gas pressure is 4.5~5.5 kPa, low pressure gas transmission safety performance is good.

3) adopt automatic electronic speed control system imported.

4) the control mode of air combustion ratio of generator sets adopts pneumatic mode, which is more reliable and convenient than electric mode.

5) check safety valve of state.

6) imported electronic ignition system.

7) the unit safety protection device conforms to the standard JB/t9583.1-1999.
4
YRS
Qingdao Kexin New Energy Technology Co.,Ltd
China
Favorites